About THE LAST RING HOME
The Last Ring Home (also the name of the PBS documentary film) is a WWII award-winning biography about Lt N. Minter Dial (USN) and his Annapolis Naval Academy ring that miraculously made its way home 17 years after he was killed as a POW of the Japanese in WWII. 
The book and film are a tribute to Lt Dial (the author and producer's grandfather) and all members of the Greatest Generation. The Last Ring Home is also a journey of self-discovery, having an impact on the author, his wider family and many other people in its wake. This story, which took over 25 years of research, illustrates the importance of serendipity and the role of good and bad luck in piecing together a personal history of someone who died 70 years ago. The Last Ring Home is to inspire everyone to uncover their own personal history, to keep a foot in their past and the other in the future, and to be thankful for the tremendous present in which we live, courtesy of a generation that sacrificed so much in WWII.
The book won the Book Excellence Award 2018.
The Last Ring Home is also a 27-minute award-winning documentary film, directed by Josh Shelov [Green Street Hooligans (2005), Mayne Street (2008) and The Best and the Brightest (2010)], edited by Eastwood Allen (John Mayer - Someday I'll Fly) and produced by Minter Dial II and Eastwood Allen. Here's the IMDB listing for the film. See here for the TV broadcasts in the US on PBS and American Public TV. It's also been shown on History Channel in Australia and New Zealand. (See below for more details.)
FILM FESTIVAL SELECTIONS:
San Diego GI Film Festival, San Diego, CA, October 18-22, 2017 - Selected as BEST OF from the GI Film Festival (DC)

South Carolina International Film Festival, Columbia SC, September 2-5, 2016

GI Film Festival, Washington DC, May 24-28, 2017

Southern Shorts Awards, Roswell GA, April 14-15, 2017 - WINNER OF BEST DOCUMENTARY and BEST SCREENPLAY

Annapolis Film Festival, Annapolis MD, March 30-April 2, 2017

Ojai Film Festival, CA, November 4-11, 2016 - "Although The Last Ring Home didn't win an award, it was received very favorably by our audience, and all who saw it were quite moved."

Charleston International Film Festival, SC, November 2-6, 2016 - WINNER OF BEST FOREIGN FILM
2023 review:
"This is a tough and beautiful book. I hope that many read it, and that the story is known far and wide and at the end of it all, someday, the ring comes home." 
from @Heathern21 on serviceacademyforums.com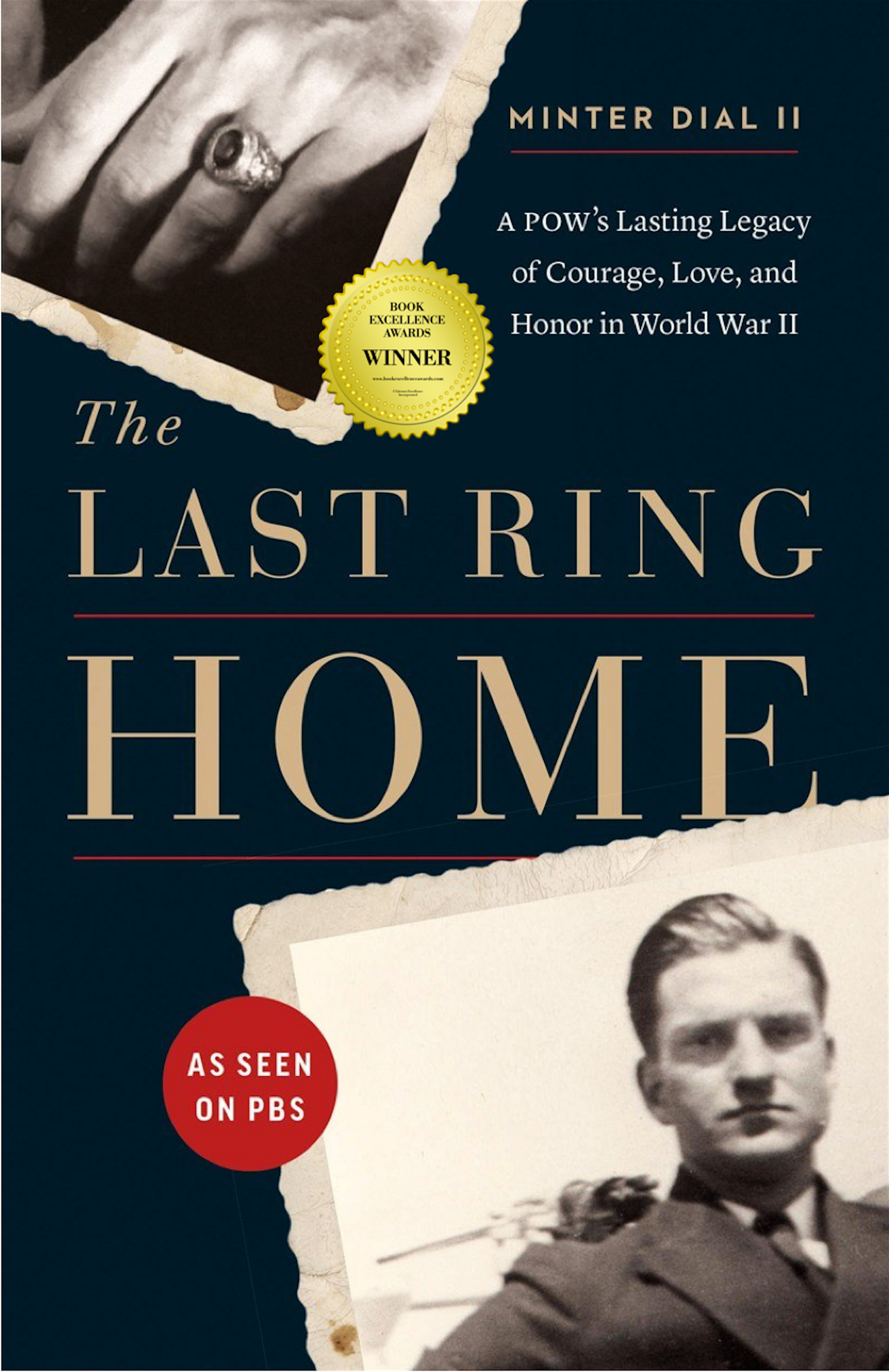 The Last Ring Home
The award-winning book that provides all the background stories and greater depth to the documentary film shown on PBS and other television stations around the world.
Buy Now!