About the Author
Minter Dial is an itinerant bohemian in search of experiences and interesting people. His mission is to elevate the debate and connect people, dots and ideas. As a profession, he relishes being an energetic speaker on leadership, brand and digital strategy with a specialisation in digital transformation since setting out on his own in 2009. Check out his speaker reel, showing his off- and online speaking credentials.
After a bountiful 16-year international career at L'Oréal, including being head of Redken Worldwide and on the Executive Committee worldwide of the L'Oreal Professional Products Division, Minter returned to his entrepreneurial roots to become a thought-leader, author, consultant and professional speaker. He is based out of London and focuses on leadership and transformation.
He is regularly voted a top influencer in marketing, B2B and new tech. Working in partnership with a select group of associates, Minter has spent ten years helping senior management teams and Boards to adapt to the new exigencies of the digitally enhanced marketplace. Minter has worked with world-class organisations (Google, Samsung, Remy Cointreau, Orange, Kering, L'Occitane…) to help activate their brand strategies, and to integrate new technologies and digital tools, devices and platforms. Above all, Minter works to catalyse a change in mindset and to dial up transformation.
He is the author of four award-winning books, producer of one award-winning documentary WWII film, The Last Ring Home (book and film), as well as numerous white papers, eBooks and contributions to media outlets, such as CMO.com, Social Media Today and Irish Tech News. His last book on leadership, You Lead, was published by Kogan Page and won the Business Book Award 2022 (in the category of Leadership).
His newest project is being published weekly on Dialogos, Fostering More Meaningful Conversations via Substack. He podcasts weekly on Minter Dialogue, part of the Evergreen network, interviewing interesting personalities, authors and entrepreneurs. 
See Minter Dial's eponymous website with all his work and ongoing blog as well as his LinkedIn Profile.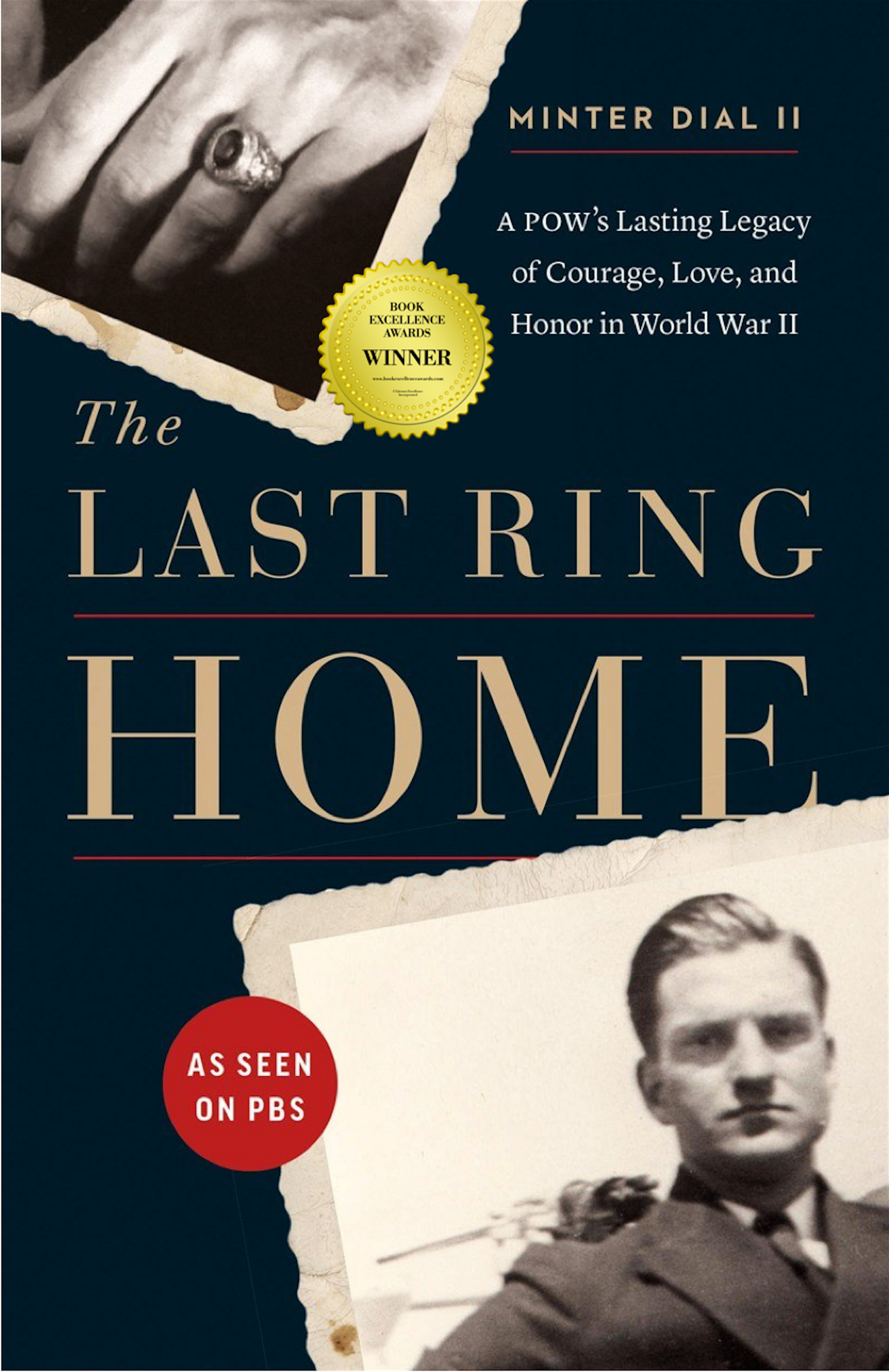 The Last Ring Home
The award-winning book that provides all the background stories and greater depth to the documentary film shown on PBS and other television stations around the world.
Buy Now!